null
Barcelona hosts the international audiovisual trade fair Integrated Systems Europe (ISE)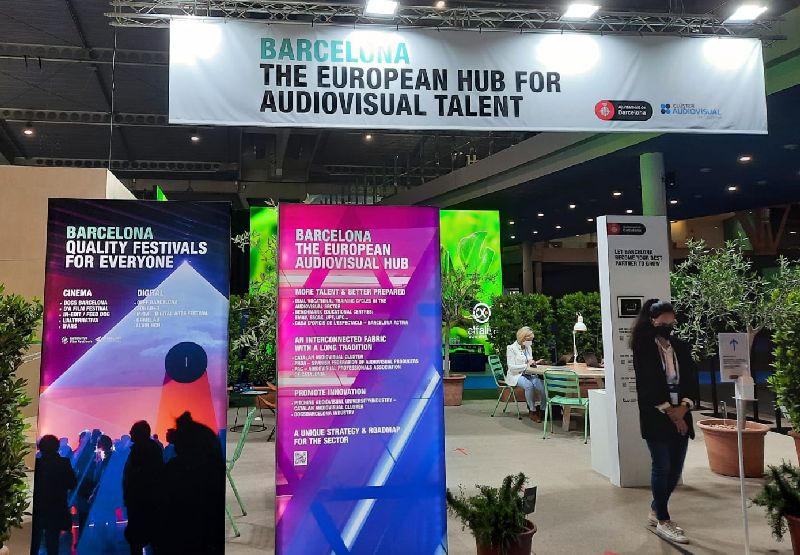 Barcelona hosts the international audiovisual trade fair Integrated Systems Europe (ISE)
Barcelona Activa has presented the measures to boost the city's Creative Industries at this event
Barcelona, 02 Jun 2021
This year, the benchmark event for the creative industries sector, the ISE fair, has landed in Barcelona for the first time.
Barcelona City Council, with the help of Barcelona Activa, is taking advantage of this international event to design the roadmap for the city's new economic model through its own stand, where the measures for boosting the Creative industries were presented and which is included within the framework of the Barcelona Green Deal programme, which will be carried out over the next ten years.
This new model for boosting the creative industries will be based around 4 axes of activity: 
New poles of economic activity, where the creative mile of 22@ and the Palo Alto Incubator stand out.

Audiovisual talent, with reference spaces and educational centres and revitalization activities.

Services for companies and start-ups, through support and advice programmes such as Creamedia, financing with B_credit and recruitment grants such as Crea Feina Plus.

Dimension and positioning of the audiovisual sector in Catalonia, through the projection of reference data and figures of the sector.
The ISE fair recuperates the fact of being onsite, with health control measures that fix the guidelines of the Barcelona Trade Fair as a safe place for international conferences.
From the stand of Barcelona City Council, support has been provided and advice given to companies, projecting the situation of the sector and calling for the search and retention of talent. In addition, 10 new interviews have been screened with ten leading figures in the audiovisual sector in Catalonia, such as the journalist Mònica Terribas, the director of OFF Festival, Pep Salazar, and the councillor for Tourism and Creative Industries, Xavier Marcé, among others.
These interviews can also be seen through our social networks and our  YouTube channel.  
The audiovisual sector is one of the priority areas of the Barcelona Green Deal programme, due to the importance of the Barcelona audiovisual cluster and its impact on the labour and social market.
For more information on the government measures in this sector, consult this link.