null
The '42 Barcelona' project is underway with a new innovative programming campus located in the Technology Park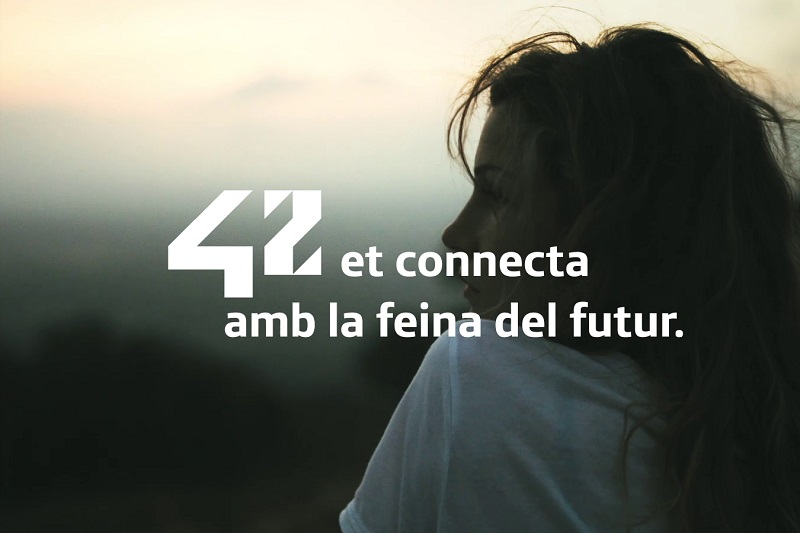 The '42 Barcelona' project is underway with a new innovative programming campus located in the Technology Park
The initiative, driven by the Fundación Telefónica, the Government of Catalonia and the Barcelona City Council, will begin its activity in the second half of 2021 and plans to create 600 professionals
Barcelona, 16 Dec 2020
From the second half of 2021, the Barcelona Activa Technology Park will house the 42 Barcelona project, a new programming campus which opts for an innovative and disruptive educational model. Driven by the Fundación Telefónica, the Government of Catalonia's Ministry of Business and Knowledge and the Barcelona City Council, the campus will have a capacity of 600 students and it will be free, face-to-face and open 24/7.
The 42 model is supported by its success in labour integration in more that 20 campuses around the world. The objective is to train digital professionals of the future for a labour market which is growing and evolving at a rapid pace, and which requires new digital and transversal competencies. The project has a prestigious reputation of 100% employability which has been generated in more than twenty countries, such as France, the Netherlands and the USA, and has an average of eight job offers per student during the time which they remain in the programme.
The challenge of the 42 model is to offer job opportunities in sectors like cybersecurity, Big Data, AI, Blockchain or the Internet of Things, which are where the most jobs are currently being generated. With a pioneering method based on gamification and self-teaching, 42 Barcelona will contribute to the production of future highly-qualified programmers. To be accepted into the campus, neither technical knowledge or previous qualifications are needed, the only requirement is that the applicant must be over 18 years old.
The future of the labour market and digitalisation
Between 2017 and 2019, in Barcelona alone, the demand for digital profiles increased by 80%, and the supply by 30%. According to the latest data from the Barcelona City Council, the ICT sector is one of the few sectors whose job vacancies has grown in spite of the pandemic, with a year-on-year growth of 1.6% in the third quarter of 2020.
Capturing, retaining and enhancing talent is one of the priorities within the city's new economic agenda, present in the government measure 'Barcelona, city of talent'. Just like the IT Academy, the 42 Barcelona project supports specialised digital training that is within reach for all citizens.