With IT Academy you can learn to program in just 12 weeks thanks to its innovative and personalised method of self-learning.

The training, onsite and online, adapts to your pace of work and your availability, including an expert mentoring service that accompanies you throughout the process and allows you to participate in real project simulation teams. This training model has received the recognition from the Local Development Forum of the OECD.

Once you have finished the training, and you have acquired the necessary knowledge, Barcelona Activa will provide you with the tools and support for your job search.
76% of the students have found work in the ICT sector and with an average salary higher than in other sectors
WHAT DO YOU WANT TO BE TRAINED IN?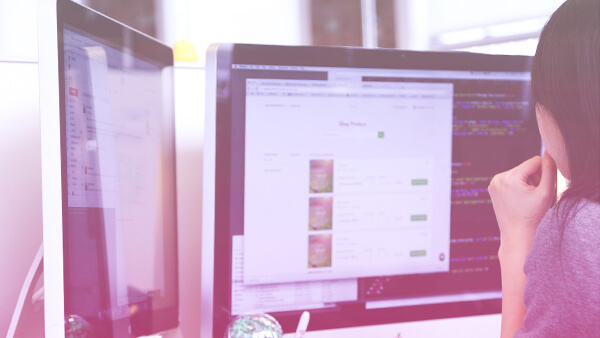 The professional profile of front-end developer is occupied by the person in charge of mostly building the visible part of a website (design, structure, colours, etc.) and works with technologies such as Angular, React and Vue.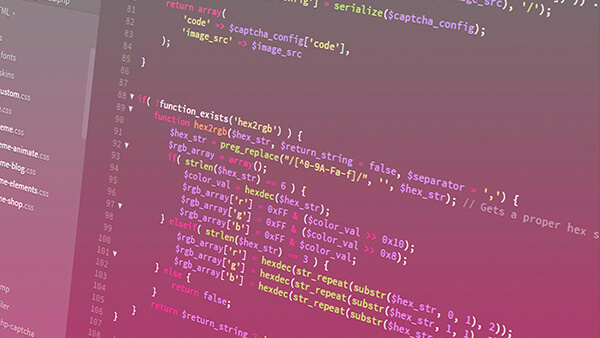 The position of back-end developer is responsible for programming the part of the website that is not visible with technologies such as Nodejs and Java. It focuses on all the functions offered by the website and the databases.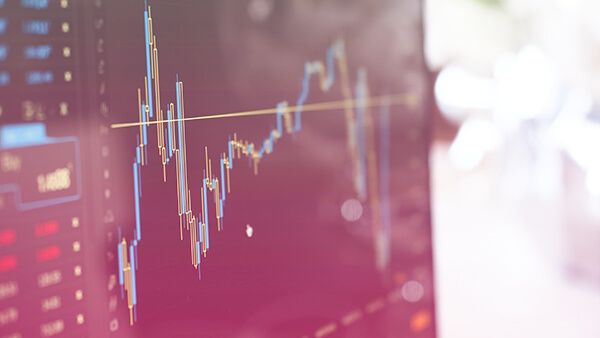 The Data Science specialist is in charge of extracting information from large amounts of data with the aim of making strategic decisions. Data Science combines statistics, maths, and computer science to interpret data.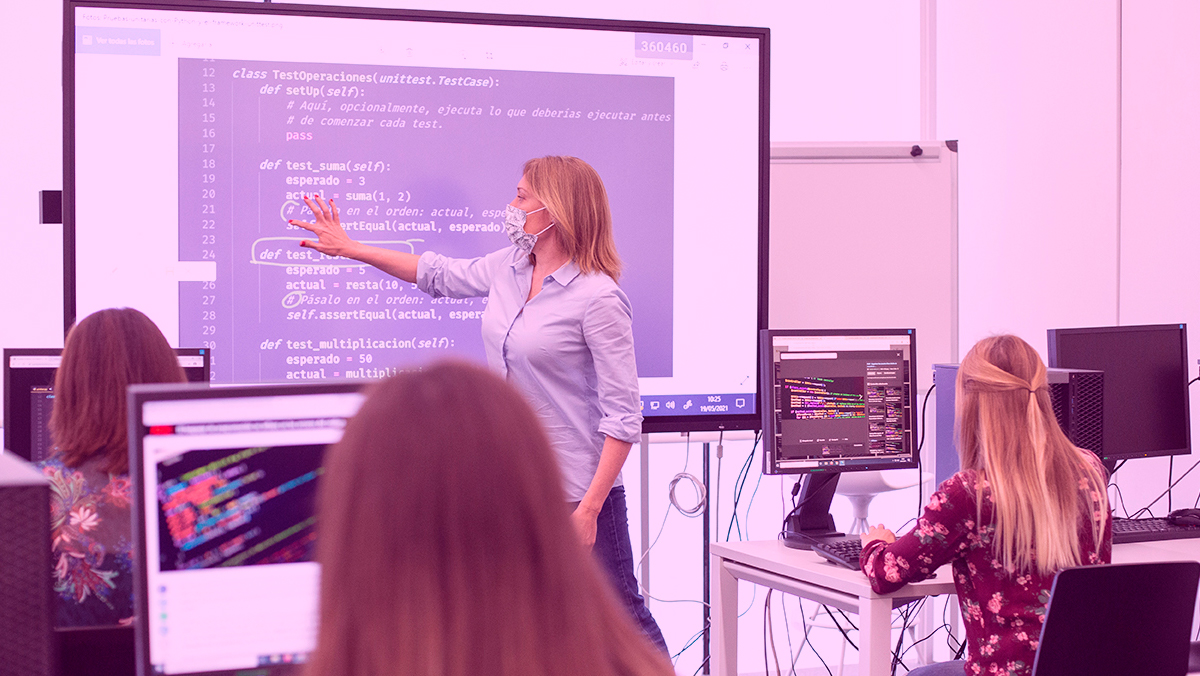 A full stack developer is a programmer whose responsability is to control both front-end (client-facing) and back-end (server-facing) development, wich includes web applications, software and also web pages.
UPSKILLING COURSES - 50 HOURS
Upgrade yourself to work with the most innovative technologies with specialised courses and training, designed with the practical orientation demanded by the labour market and mainly aimed at active professionals: Big Data, cybersecurity, cloud systems administration and many others.
Presentation of IT Academy in 1 minute
Meeting with companies in a Job Marketplace
Sign up for an IT Academy information session to learn all about the programme, what you need to do to become part of it, and how it can help you find work in this field.