null
The Saló de l'Ocupació and BIZ Barcelona end, focusing on economic recovery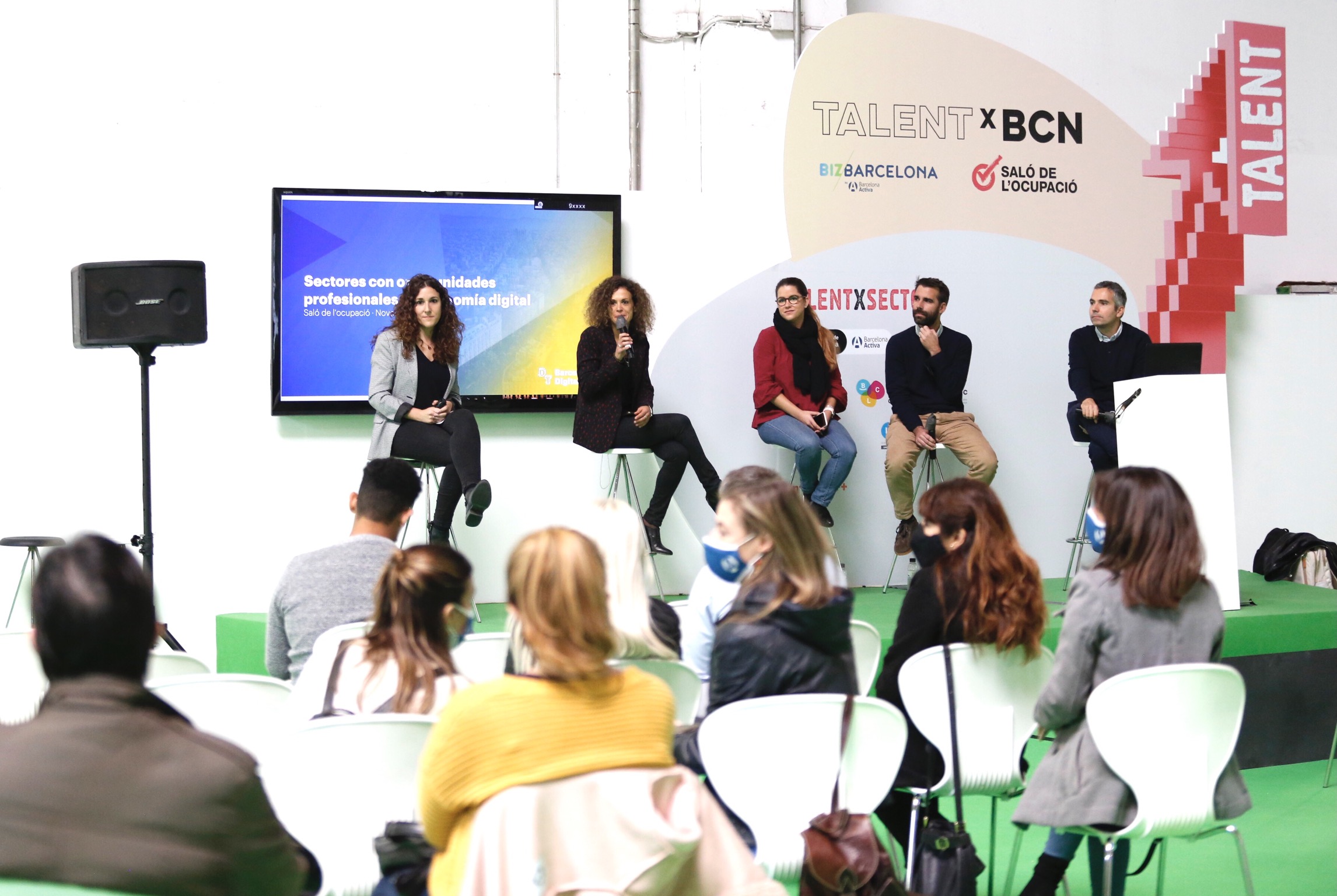 The Saló de l'Ocupació and BIZ Barcelona end, focusing on economic recovery
The congress at Fira de Barcelona closes its doors after three days of exhibition with around 10,000 attendees
Barcelona, 12 Nov 2021
The entrepreneurship and employment fairs close a new edition with the participation of a total of 9,872 people, 2,700 more attendees than last year, according to figures from Fira de Barcelona. At this year's congresses, BIZ Barcelona and the Saló de l'Ocupació (The Employment Fair) focused on encouraging economic recovery after the difficulties arising from the pandemic. The events brought together more than 300 speakers and 120 talks and more than 50 workshops were held.
BIZ Barcelona, a key meeting for the city's entrepreneurial ecosystem, aimed to focus on digital training, highlighting events on emerging professions such as programming or gaming. Talks on business innovation, entrepreneurship and women's leadership and sessions on the Social and Solidarity Economy, among others, were also held.
Regarding the Saló de l'Ocupació, during the three days, activities were promoted to encourage talent such as activities, workshops and personalised advice for job search. Programmes for employment and labour insertion were also made known and events were held to advise attendees on access to the world of work or to reorient professional profiles.
Finally, a space was provided to connect the two fairs called BCN Talent, a space that gave the opportunity to know the Cibernàrium and the IT Academy, the technological training centres of Barcelona Activa. In this stand, it was also possible to take part in the IT Talks and other activities such as an exhibition about labour market trends, the Job Marketplace workshop, roundtables or to visit the stand of the Campus 42 Barcelona.
Both fairs will be held again next year with the participation of Barcelona Activa. If you want more information about all the activities that took place during the three days that the event lasted, click here.