null
Barcelona Retail Lab is born, a new laboratory for boosting the digital transformation of the shops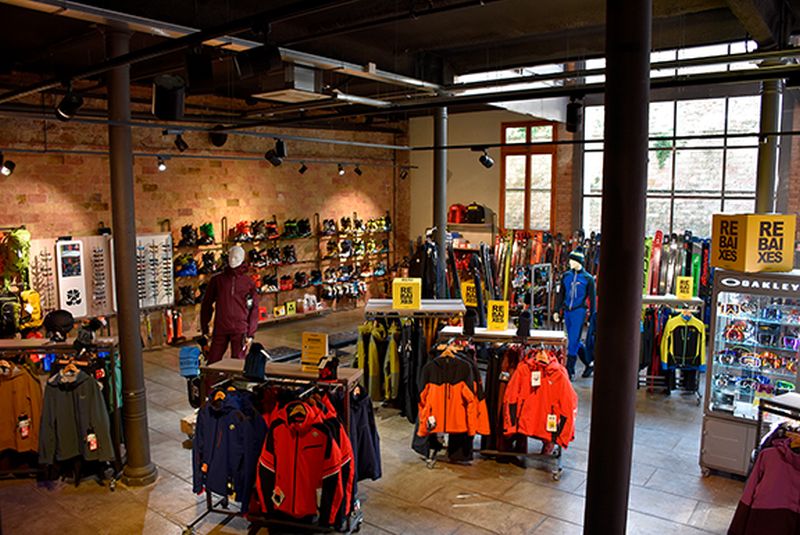 Barcelona Retail Lab is born, a new laboratory for boosting the digital transformation of the shops
The New Generation Retail Laboratory calls for ICT companies to participate in the project
Barcelona, 19 Mar 2021
Barcelona Retail Lab, the name given to the new New Generation Retail Laboratory, created in Barcelona, for boosting the digital transformation of the shops in the Catalan capital. Barcelona City Council, through Barcelona Activa, together with the Technological Circle of Catalonia (CTecno) and the Traders' Association CorEixample, have launched this project with the aim of stimulating the economic viability, the environmental sustainability and the social dynamism of the retail fabric, a sector that has been affected by the effects of Covid-19.
To make this possible, the Retail Laboratory calls on all those ICT companies interested in providing innovative technological solutions for tackling challenges such as security, optimisation of spaces, personalisation of the in-store experience or the improvement of information and promotions on products and services. The deadline is 21st March.
To assess the feasibility, a pilot test will be carried out on four shops in the CorEixample commercial axis, selected in the neighbourhood of Dreta de l'Eixample: Flors Navarro, a classic in the world of flowers and gardening in Barcelona; Barrabes Esquí i Montanya, a leading store in Europe, dedicated to the world of mountain and outdoor; Crearte Styling, a comprehensive beauty salon, image workshop, hairdresser and aesthetics with organic products; and Crois Croissant Gourmet, a cafeteria specialised in croissants.
Beyond the benefits for each shop, with Barcelona Retail Lab, measurable results are expected to be obtained in the commercial dynamics between the different shops and with the neighbourhood as a whole, in addition to improving the experience and enhancing the value of going out to buy, at a time when online shopping and changes in habits, as a result of the pandemic, are a real challenge.
The project is within the framework of the business support strategy carried out by Barcelona City Council, which aims to validate the impact of technology on the economic profitability of neighbourhood establishments.