null
We are celebrating 1st May by vindicating quality employment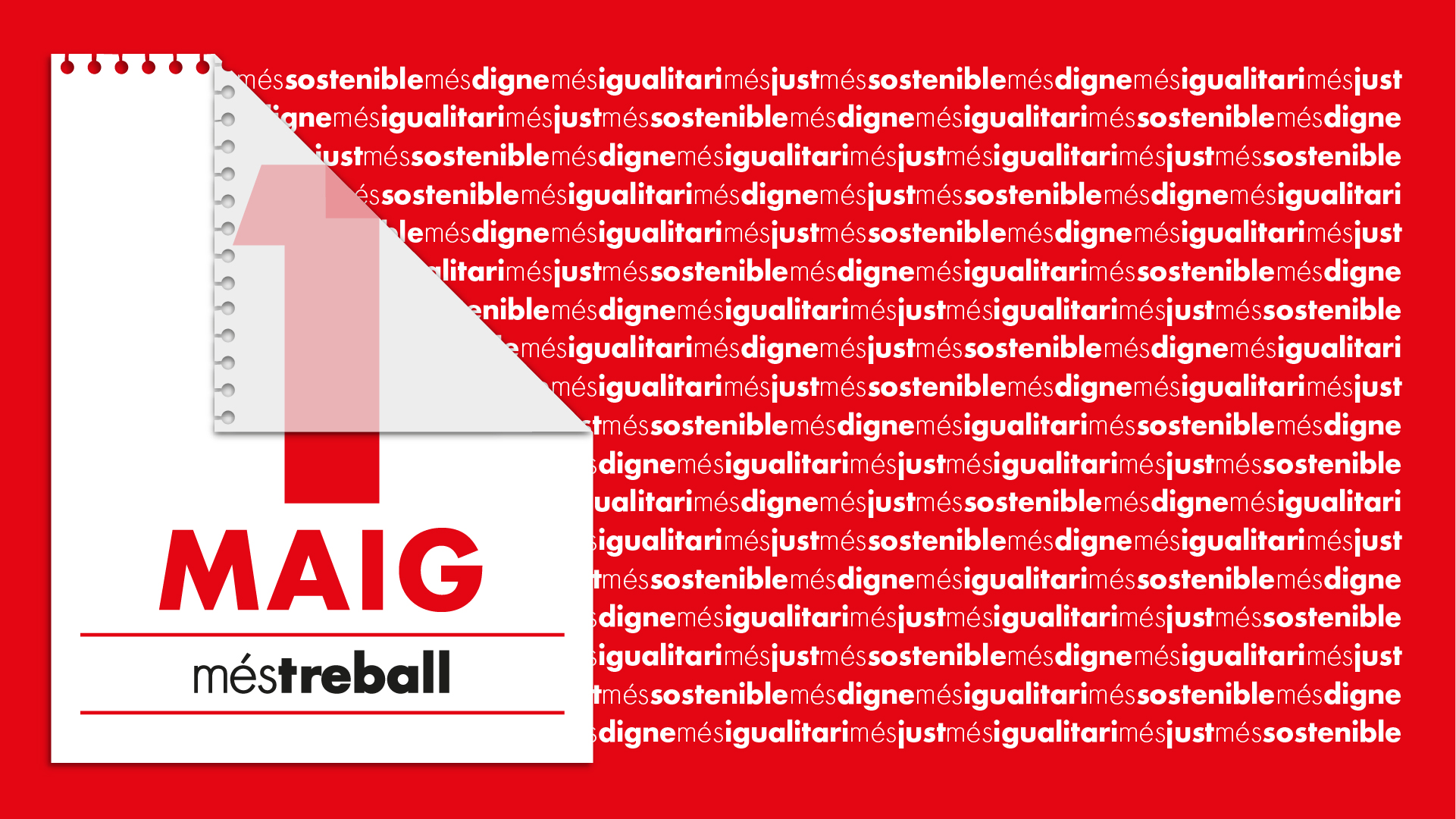 We are celebrating 1st May by vindicating quality employment
On 29th April the event for the commemoration of International Workers' Day will take place in the Auditorium of the Barcelona Technology Park
Barcelona, 26 Apr 2021
This year, more than ever, we want to celebrate International Workers' Day. We will do so with the institutional event for the commemoration of 1st May, which will take place on 29th April at 6:00 p.m. and which can be followed in streaming through this link.
The event will count on the participation of the Commissioner for the Promotion of Employment and Policies against Precariousness, Raquel Gil, and the First Deputy Mayor, Jaume Collboni. The central axis of the event will consist of a talk given by the Deputy General Secretary of the European Trade Union Confederation, Esther Lynch.
Taking advantage of the meeting, a video will be shown that gathers testimonies from people who have participated in the employment programmes promoted by Barcelona Activa.
This conference forms part of the municipal commitment towards boosting quality employment, especially after this year of a pandemic that has had a strong impact on the world of work. Youth, women and sectors such as hospitality, services or commerce have suffered a major impact in this sense.
We want a city that is a benchmark in economic terms, where public leadership, support for economic activity and collaborations with private initiatives make Barcelona a city that generates a quality job market, with less inequality and with opportunities for all.