null
Do you want to be a mentor? We are opening a new edition of Mentoring+!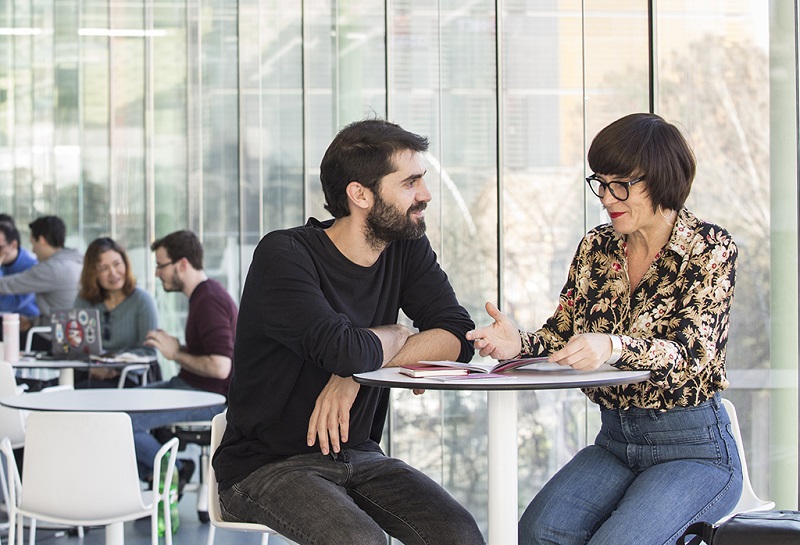 Do you want to be a mentor? We are opening a new edition of Mentoring+!
Barcelona Activa is looking for mentors who want to help people over 50 to find work
Barcelona, 12 Feb 2021
The Mentoring+ programme is launching a new edition in virtual format with the aim to reactivate the job search for unemployed people older than 50 in the city of Barcelona. The main feature of the programme is that it incorporates the mentor figure - people linked to the area and who voluntarily help their mentee to expand their network of contacts.
The mentor figure is a key aspect of the support and the job search, as they guide and help participants in order to increase their motivation, trust and commitment in terms of looking for a job.
Other than individualised support throughout the process, Mentoring+ also offers an itinerary of group activities which includes training for the job search, development of personal competencies and group coaching sessions. The programme lasts for approximately 4 months, and this year will see two editions being held in a virtual format; one in February and the other in September.
The edition's new launch needs the incorporation of people who have the drive to help others and who want to do so via mentoring, sharing their knowledge and experiences. Previous mentoring experience is not required to participate. For more information or to participate, email carme.rosello@barcelonactiva.cat.
TV3 have also picked up on the Mentoring+ programme. Watch the news segment here: