null
Barcelona is boosting a new financial aid project for companies to encourage employment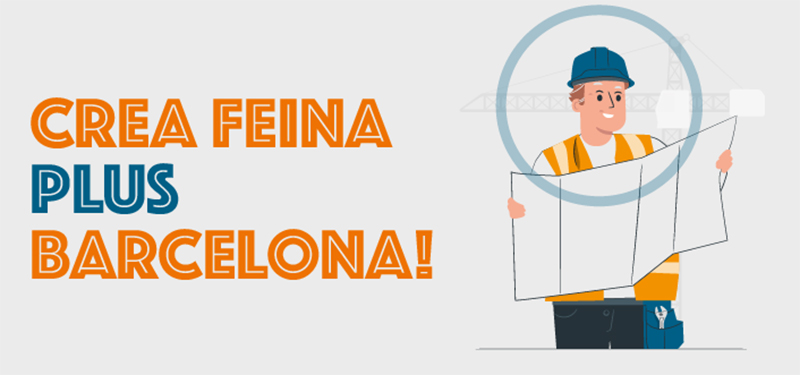 Barcelona is boosting a new financial aid project for companies to encourage employment
Subsidised companies will receive between 5,000 and 6,000 euros for each new full-time employment contract and of a minimum of 6 months
Barcelona, 20 May 2021
Barcelona City Council is boosting a new aid programme to create up to 500 new jobs thanks to 2.75 million euros in direct subsidies to companies in the city and metropolitan area.

The programme Crea Feina Plus Barcelona aims to help local businesses cope with the hiring costs of the first few months, gain confidence and, at the same time, stimulate quality employment; promote the city's talent and reduce the unemployment rates that have risen during this pandemic.
These grants, managed by Barcelona Activa, offer up to 5,000 euros for each new contract formalised, with an extra 1,000 Euros if the contract is aimed at the groups with the highest unemployment rate in the city: women of all ages and men under 30 and over 45 years old. Contracts must be for a minimum of six months (or indefinite) and full-time, and the person hired must be unemployed and registered in Barcelona.
Interested companies can apply for these grants until 15th November 2021 through the website, where they must register and subsequently validate the documentation generated on Barcelona City Council's procedures portal.
For more information about the programme and the requirements for receiving the Crea Feina Plus Barcelona grants, you can consult this link or send a mail to creafeina@barcelonactiva.cat.