null
Barcelona ReAct: the new plan for reactivating the city's economy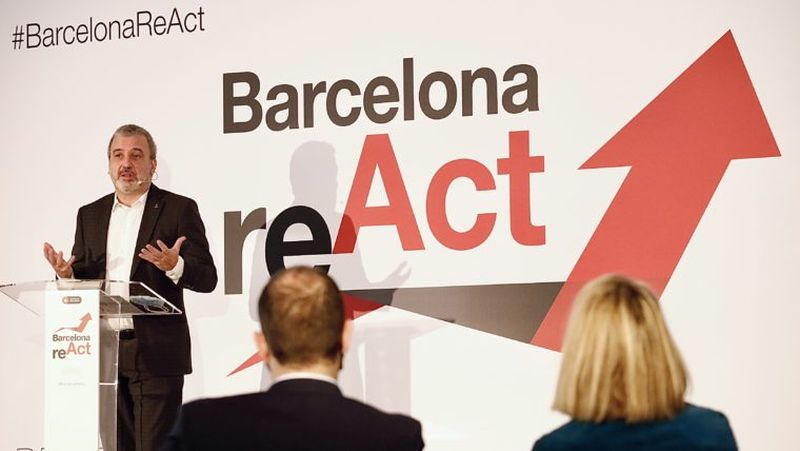 Barcelona ReAct: the new plan for reactivating the city's economy
A major event will be held from 13th to 16th April in which experts and stakeholders from all the sectors will analyse proposals for boosting the economic recovery.
Barcelona, 18 Mar 2021
Barcelona City Council has organised for 13, 14, 15 and 16 April, a major event in the city for re-launching its economy after a year of the pandemic: 'Barcelona ReAct'. Over 4 days, experts and stakeholders from all the sectors will exchange and analyse proposals for boosting this recovery.
Notable representatives from sectors such as mobility, industry 4.0, technology, science and health, the green economy and local commerce, amongst others, will take part in the conference. Experiences from other cities will also be shared, with the aim of weaving a network of resilient metropolises, and recognition will be given to the solidarity initiatives that emerged from the citizens during the pandemic. As a conclusion, a Manifesto will be prepared with the 10 key actions to reactivate the city, which will serve as a guide for the economic future of Barcelona in the coming years.
"The City Council wants to provide a meeting point where all experts on the future of the city, from those who run small businesses to multinationals, can find ideas, highlight goals and forge alliances," said the First Deputy Mayor of Barcelona City Council and president of Barcelona Activa, Jaume Collboni.
In short, the goals of Barcelona ReAct are to give visibility to the city's economic promotion policies, give a voice to the incentives of citizens and maintain Barcelona's international presence as a benchmark in economic innovation. If you want more information about Barcelona ReAct, visit this link.