null
Genius, the winning Project of the CREAmedia programme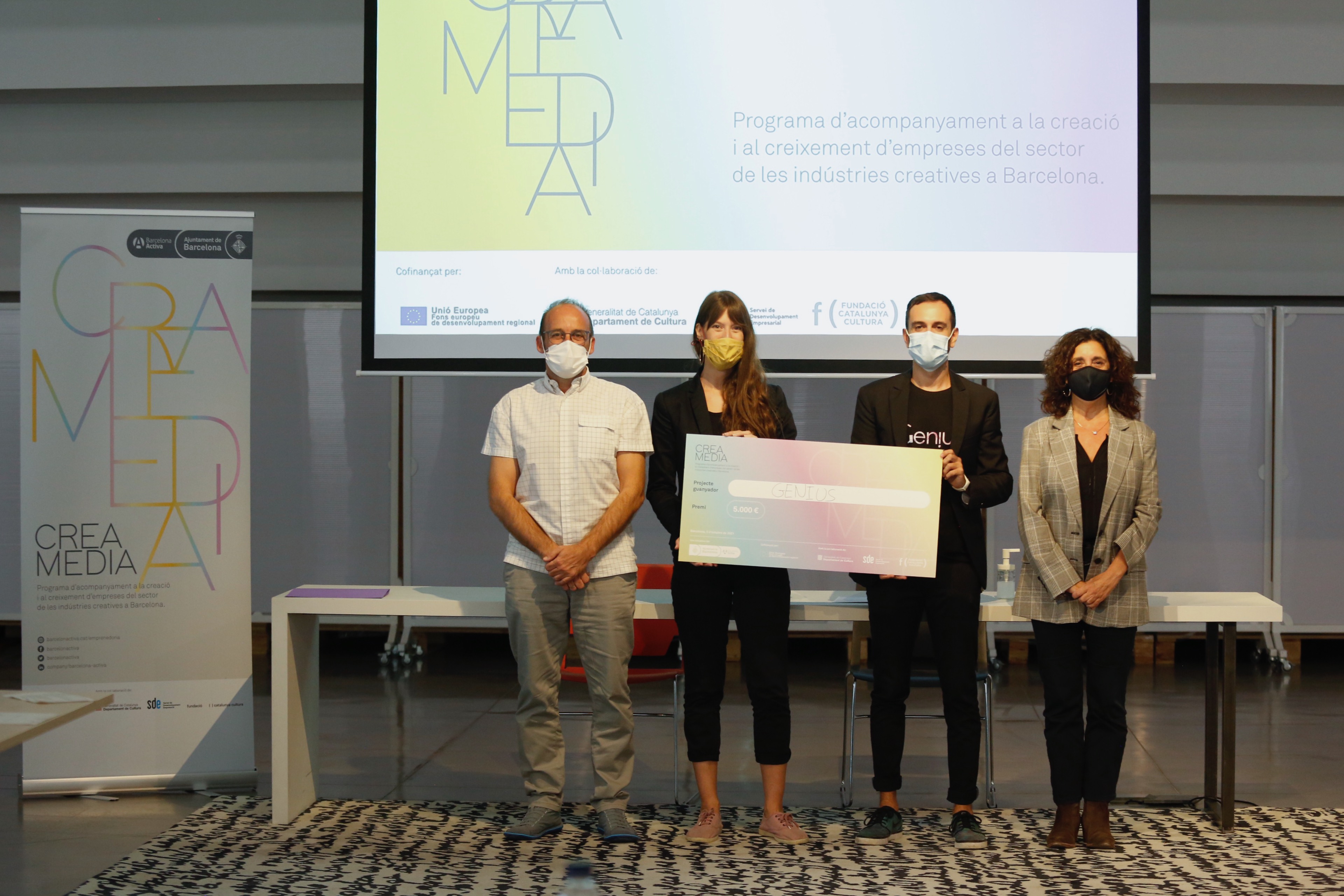 Genius, the winning Project of the CREAmedia programme
Barcelona Activa awards initiatives from the creative industry and recognises a gamified app as the best innovative proposal
Barcelona, 06 Oct 2021
Barcelona Activa has celebrated a new edition of the CREAmedia awards, a programme that supports the creation of entrepreneurial projects within the creative and cultural industry sector. The initiative is promoted in collaboration with the Business Development Service ICEC and the Fundación Catalunya Cultura.
The winning project has been Genius, a gamified app aimed at creative professionals, students and interested people. The start-up, promoted by Laia Tremosa and Víctor Calzas, has received a prize of 5,000 Euros. The jury has also recognised other finalists such as the DiActors club creation space, the Bankers & Bonkers video game studio, the Mostra electronic music festival and the Tourigma gamified experiences.
The participating emerging companies have completed a boot camp to define and validate the business model and have passed an incubation period. Finally, a Demo Day was held in which the project was presented to the jury, which chose Genius as the best proposal. In addition, through CREAmedia, participating start-ups have the opportunity to access support and advice from experts.
If you want to participate in the next edition, you can consult all the information through this link.