null
Barcelona Activa and Mercabarna promote the employability of young people in the food industry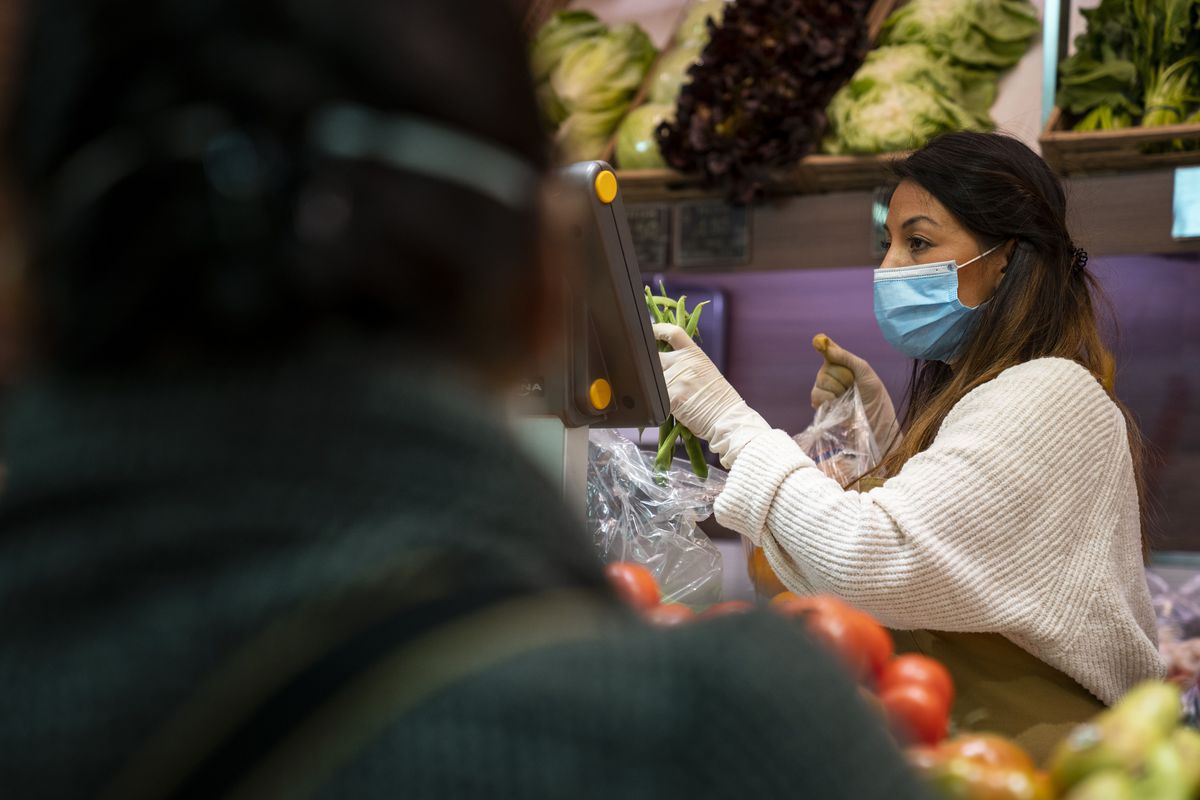 Barcelona Activa and Mercabarna promote the employability of young people in the food industry
The 'Professional opportunities in Markets and Local Businesses' programme offers grants to companies in the first 6 months of recruitment
Barcelona, 23 Dec 2020
Barcelona Activa and Mercabarna have collaborated again to implement the second edition of the 'Professional Opportunities in Markets and Local Businesses' programme, with the objective of promoting the employment of young unemployed people in municipal markets and local businesses, and responding to the needs of the new generation.
With this project, 45 young people aged between 18 and 29, most of which do not have specific professional training, will be trained and will consequently boost their employability. First, they will carry out an 11-month training course where they will obtain the necessary knowledge and experience in order to join the labour market. The programme entails three professional profiles: Butcher Assistant, Delicatessen Assistant and Sales Assistant for ecological and local products.
In the current context caused by Covid-19, theoretical knowledge will be taught via Mercabarna's virtual campus, while practical skills will be taught in Mercabarna's workshops in reduced groups. Furthermore, participants will also receive technological training to support vendors in the management of IT resources, complementing the Plan for the digitalisation of Municipal Markets 2020.
After the training, outreach activities to businesses in the city's food industry will be conducted in order to identify job offers and present the candidacies of those who have been trained. The programme will also offer 5,000 euro grants to businesses in the first six months of recruitment.
The initiative features the collaboration of the Barcelona Municipal Markets Institute as well as support from the Federation of Municipal Markets as well as from the following guilds: Carnissers Xarcuters i Aviram Barcelona i Comarques, Carnissers Cansaladers Xarcuters de Barcelona i comarques, Detallistes Fruites i Hortalisses província Barcelona and the Gremi de Peixaters de Catalunya.
The 2019 call resulted in the training of 71 young men and women, 97% of which were beneficiaries of the Youth Guarantee. Just over half of the participants (51.1%) were male. The average age was 23 years old and the average educational level of ESO [Secondary Education] - with or without a graduation certificate (71.21%). Lastly, the majority of participants came from the districts of Horta-Guinardó (21.12%) and Ciutat Vella (15.49%).
This project forms part of the call for the granting of public subsidies aimed at the funding of Singular Programmes, which the Catalan Public Employment Service is promoting for the years 2020 and 2021.