null
Barcelona Activa launches the Cibernàrium de Nou Barris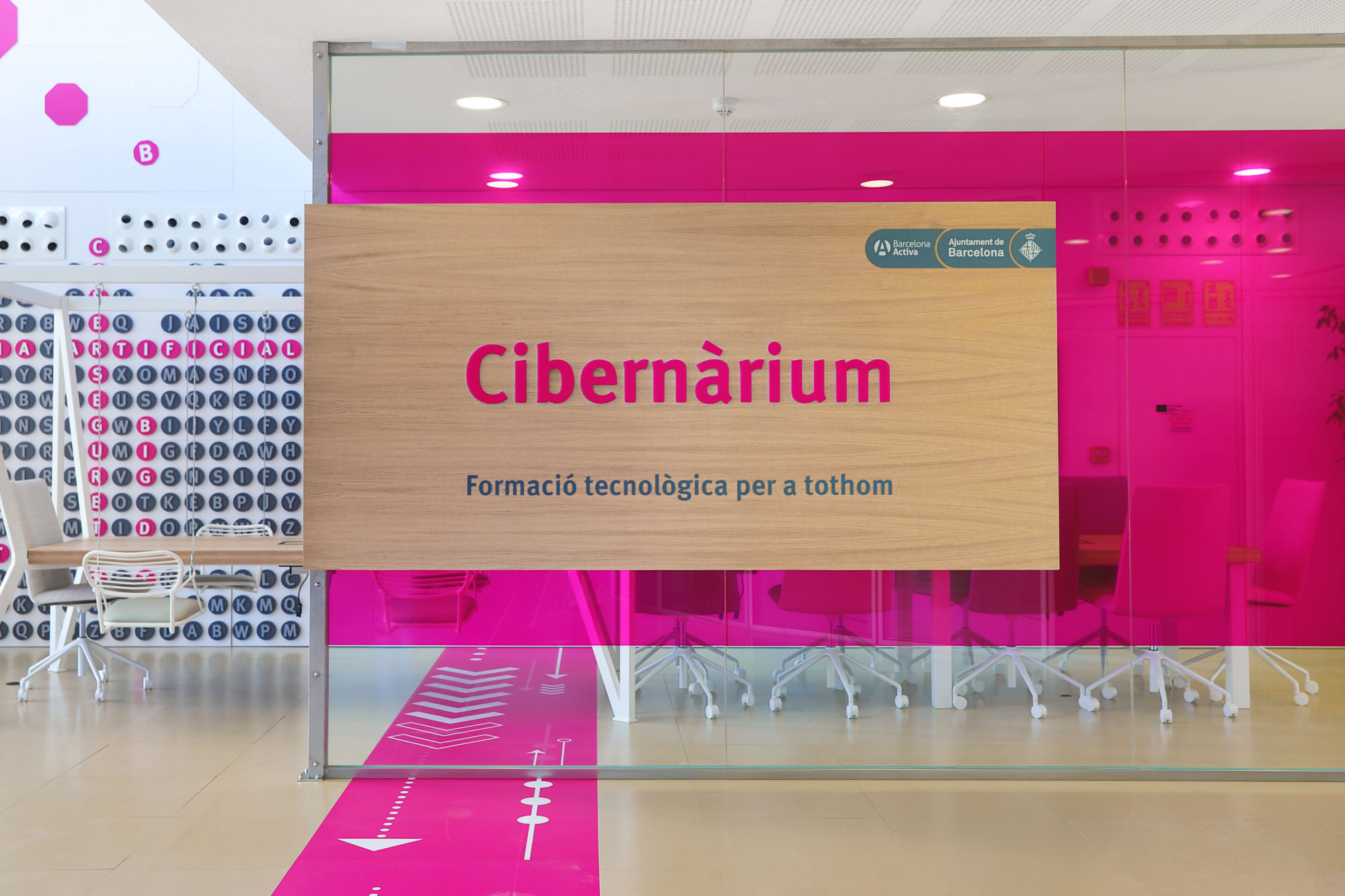 Barcelona Activa launches the Cibernàrium de Nou Barris
The new space of the Technology Park offers introductory training to the Internet
Barcelona, 20 Jul 2021
The offer of free technological training for the citizens of Barcelona grows with the opening of a new Cibernàrium located in Barcelona Activa's Technology Park, in the district of Nou Barris. This space aims to train citizens in digital skills and ensure more onsite places that are added to the virtual courses already underway.
With the opening of the new centre, Barcelona City Council is working on reducing the digital divide by providing people with access to technology and knowledge, with a special focus on people with less computer skills. Furthermore, we also want to enhance the digital skills and competencies of people who make regular use of the Internet to facilitate professional improvement, entrepreneurship and the search for job opportunities.
The demand for digital talent in Barcelona continues to grow in greater proportion than supply, 29% last year, compared with a 14% supply of professionals. For this reason, new municipal policies have been set in motion for the generation, development, attraction, reception and loyalty of local talent. The new Cibernàrium in Nou Barris is one of the ways to achieve the same goals. The space counts on 5 classrooms equipped with electronic devices, computers and digital whiteboards, with the capacity simultaneously to train more than 100 people.
The onsite training has started this July and will be extended in September, although always with the possibility of being carried out virtually depending on the evolution of the pandemic. In addition, the facility has adapted spaces with free connectivity for self-use and networking and will be open on weekdays, from 9.00am to 8.00pm, with classes in the morning and in the afternoon, in basic and specialized technological training.