null
The international congress, the Smart City Expo, returns to Barcelona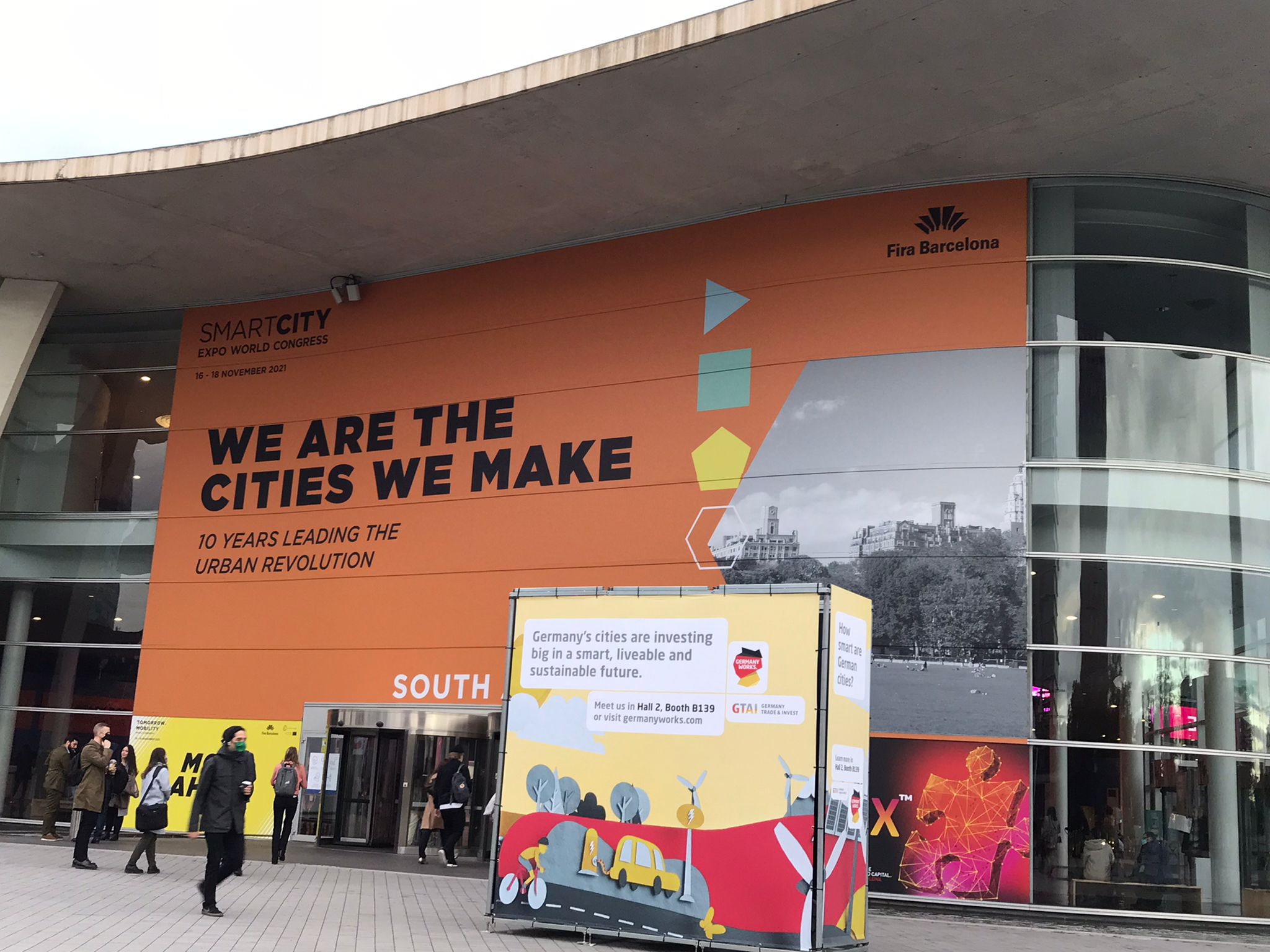 The international congress, the Smart City Expo, returns to Barcelona
The Gran Vía venue, in the Fira de Barcelona (Barcelona Trade Fair), has hosted the meeting focused on moving towards more sustainable and connected cities
Barcelona, 18 Nov 2021
Between 16th and 18th November, Barcelona has held the tenth edition of the congress, Smart City Expo, an event focused on discussing the changes needed to live in more sustainable and smart cities. The meeting, located in the Gran Vía venue of Fira de Barcelona, has once again taken place onsite, after the 2020 fair was organised in virtual format.
During the three days of the congress, Smart City hosted events on technology, energy and the environment, mobility, governance, inclusion, the economy, infrastructure and safety. The congress counted on the representation of more than 700 cities and 146 countries and Barcelona Activa participated, forming part of the stand of Barcelona City Council.
The aim of the trade fair was to focus on using digital innovation to improve the lives of citizens, with technology as a key piece for improving public services and build an integrative digital future. Barcelona Activa participated in the congress with events about the Blue economy and also in the Barcelona Retail Lab and the Innovation Journey Competition. In addition, around fifteen start-ups linked to the agency had their own space in the fair to present their projects.
If you want to have more information about the fair or recuperate any activities, you can consult this link.