null
The network of incubators, spaces for boosting and supporting emerging companies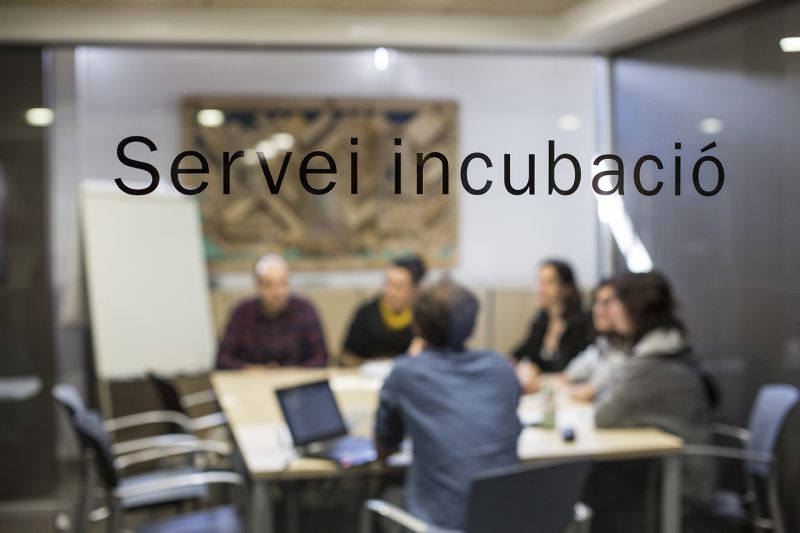 The network of incubators, spaces for boosting and supporting emerging companies
Bitmetrics, Pangea Aerospace and StockAgile are some of the start-ups that are incorporated in the network of incubators of Barcelona Activa
Barcelona, 31 May 2021
Barcelona Activa continues to place at the service of new start-ups and emerging companies, its incubation spaces: Glòries, Almogàvers, MediaTIC, Technology Park and the InnoBadora. Optimal facilities for growing business ideas, receiving training, advice and above all, where to learn to maximise the competitiveness of entrepreneurial projects.
Any emerging company interested in accessing the incubators can do so by completing the application for admission online at any time of the year. Once the business plan has been presented and approved, which can be done with the support of experts from the entrepreneurship service, the selected start-ups will have at their disposal an office space in the incubator facilities, shared coworking spaces, value-added services such as a mentoring service and access to networking events and trade fairs.
Furthermore, incubated companies can also make use of the testing service for products and services, the UXLab, which provides guidance for them on how to improve and evolve their products and/or services before launching them on the market.
During this last month, some of the new companies incubated at Barcelona Activa's facilities have been in the news:
Ebantic (Glòries Incubator). A digital content management system, which leads the integration and implementation of the new TNCDigital catalogue, with easily and user-friendly programming in just one click.
StockAgile (Glòries): A software for the comprehensive management of stocks, points of sale and ecommerce, which has closed an investment of €400,000 with 4Founders Capital, Itnig and Angels, to grow its commercial and marketing area, and improve its product.
Bitmetrics (Glòries): Industrial computer vision experts who help adapt artificial vision systems in real time. It has just closed an investment with Francesc Andreu, Economistes BAN, the private investment network of the CEC and WA4STEAM, to promote its product, Pick +.
Berdac (Glòries): A medication dispensing system that has just closed a second round of financing of one million Euros with Big Sur Ventures to boost its commercial and marketing area.
Pangea Aerospace (MediaTIC): A start-up in the world of aerospace and aviation that has also closed a round of financing of three million Euros with Inveready, Primo Space, Dozen Investments, E2MC and CDTI.
Key Robotics (Glòries): A start-up, still under construction, that will develop autonomous four-legged robots for carrying out inspection and other tasks.
Lobelia Earth (Technology Park): A start-up that uses satellite data and computing intelligence to meet the climate challenges ahead.
PlayVisit (Technology Park): a start-up that with the help of tourist guides creates self-guided tours in game format so that they can get to know cities in an original and dynamic way.
With a high average survival rate, all the start-ups that pass through the municipal agency's facilities are in direct contact with the entrepreneurial ecosystem of Barcelona throughout the process.
For more information on the services offered in the incubators, consult the website of barcelonactiva.cat/incubadores.