null
The international trade fair of industrial technological solutions returns to Barcelona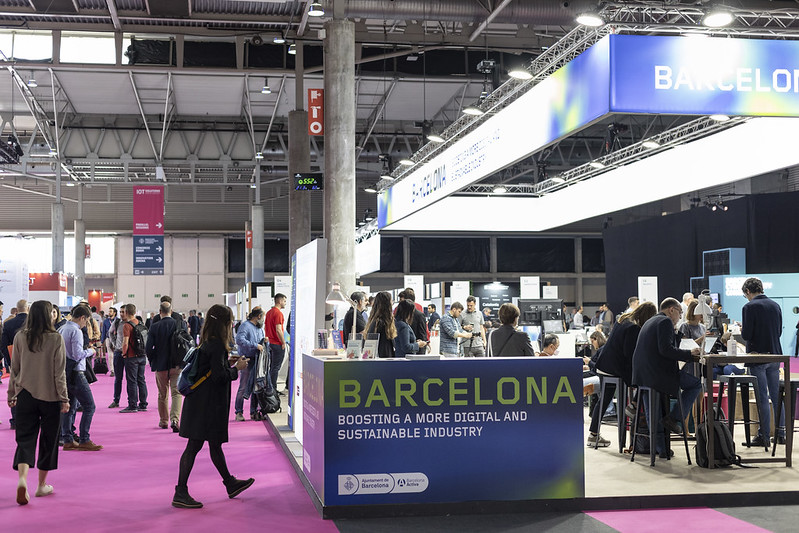 The international trade fair of industrial technological solutions returns to Barcelona
Barcelona Activa will accompany 16 emerging companies in the new edition of the IoT Solutions World Congress
Barcelona, 24 Jan 2023
Barcelona Activa lands again at the trade fair of technological and disruptive solutions for the industrial sector that will be held from 31st January to 2nd February. The agency will be present at the world-leading international congress in the Internet of Things with a space of 292 square metres. Under the slogan 'Barcelona Activa connects you', the corporate stand C341 will give visibility to the agency's brand campaign.
Within the framework of the trade fair, 16 companies linked to Barcelona Activa will present products and novelties. They will also exhibit various projects, such as a drone from the company Sitep designed to help firefighters in fire prevention. The start-ups that will have a space at the trade fair will be Maxsens, 3dthinks, Taxitronic, Bloock, Zertifier, Retexcycle, Bookline, Ctrl4 Enviro, Thingtia, Iquadrat, Mobile Knowledge, Sitep, Powerbim, Wavecontrol, Pickdata and AEInnova.
Events will also be held at the stand to present projects and new initiatives, such as Connectio, a platform that connects innovation opportunities in companies from the ecosystem, and the city project IRIS, an initiative to protect systems powered by IoT and AI. In addition, the Barcelona Activa space will have a networking area and talks will be organised to make known the services, programmes and strategies to promote the sector in the city.
We look forward to seeing you at the new edition of the international congress IoT Solutions World Congress and for you to visit the Barcelona Activa stand, a corporate stand with many business and connection opportunities!