null
New activities of labour market integration programmes for young people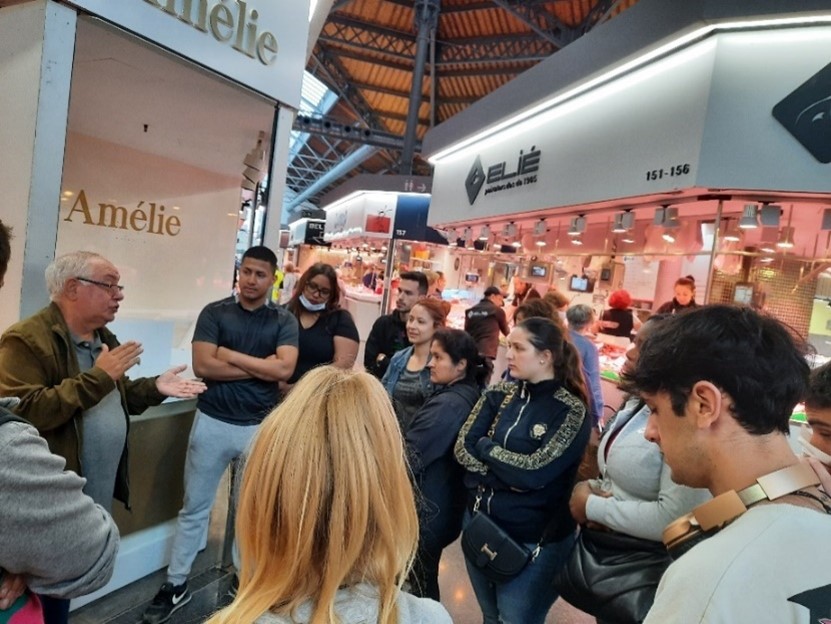 New activities of labour market integration programmes for young people
Barcelona Activa's training and labour market integration programmes for young people present improvements and new developments that include participation in social and solidarity activities
Barcelona, 22 Jul 2022
Barcelona Activa has included new elements and improvements in two of the agency's labour market integration programmes for young people: on the one hand, Garantia d'Èxit (Guaranteed Success) and, on the other hand, Professional Opportunities in the Municipal Markets and Local Retail.
The 'Guaranteed Success' programme provides mentoring and training to participants to help them define a professional project. One of the new developments focuses on young people taking logistics training being able to visit productive environments to consolidate the knowledge they have acquired. The visits include the construction products warehouse, of the company Isolana and also the historic DIY store Servei Estació.
In addition, for the first time the programme offers social participation activities in its modules. The aim of the new developments in the programme is to create ties between young people willing to give their efforts to organisations of social interest, to make Barcelona a more equitable, fair and supportive city. Among the collaborating organisations we can find the Network of Women Sewers, the Institute for the Promotion of Catalan Culture, the Associació d'Ajuda a la Infància sense recursos (AISS - Association to help children without resources) or the Radars Programme, promoted by the Barcelona City Council's Social Services.
On the other hand, the Professional Opportunities in Municipal Markets and Local Retail programme also incorporates practical activities through visits to the work and production environment. The initiative promotes the employment of young people in Barcelona's municipal markets and local retail and trains young participants in professional profiles in the food sector. The visits to the markets include training by the stallholders and market managers themselves and will serve to learn about their operation, the characteristics and the working methods implemented there.
The programme also includes new solidarity participation activities related to food poverty. The participants collaborate with the social dining room, or 'soup kitchen', Gregal of distributing food, managing the soup kitchen and attending to the users. They also work with the urban vegetable garden of the Grup Atra, an organisation that works with people with mental illnesses. Participation in these activities aims to get future professionals in the city's food sector involved in social causes.