null
The 22@ district celebrates 22 years of life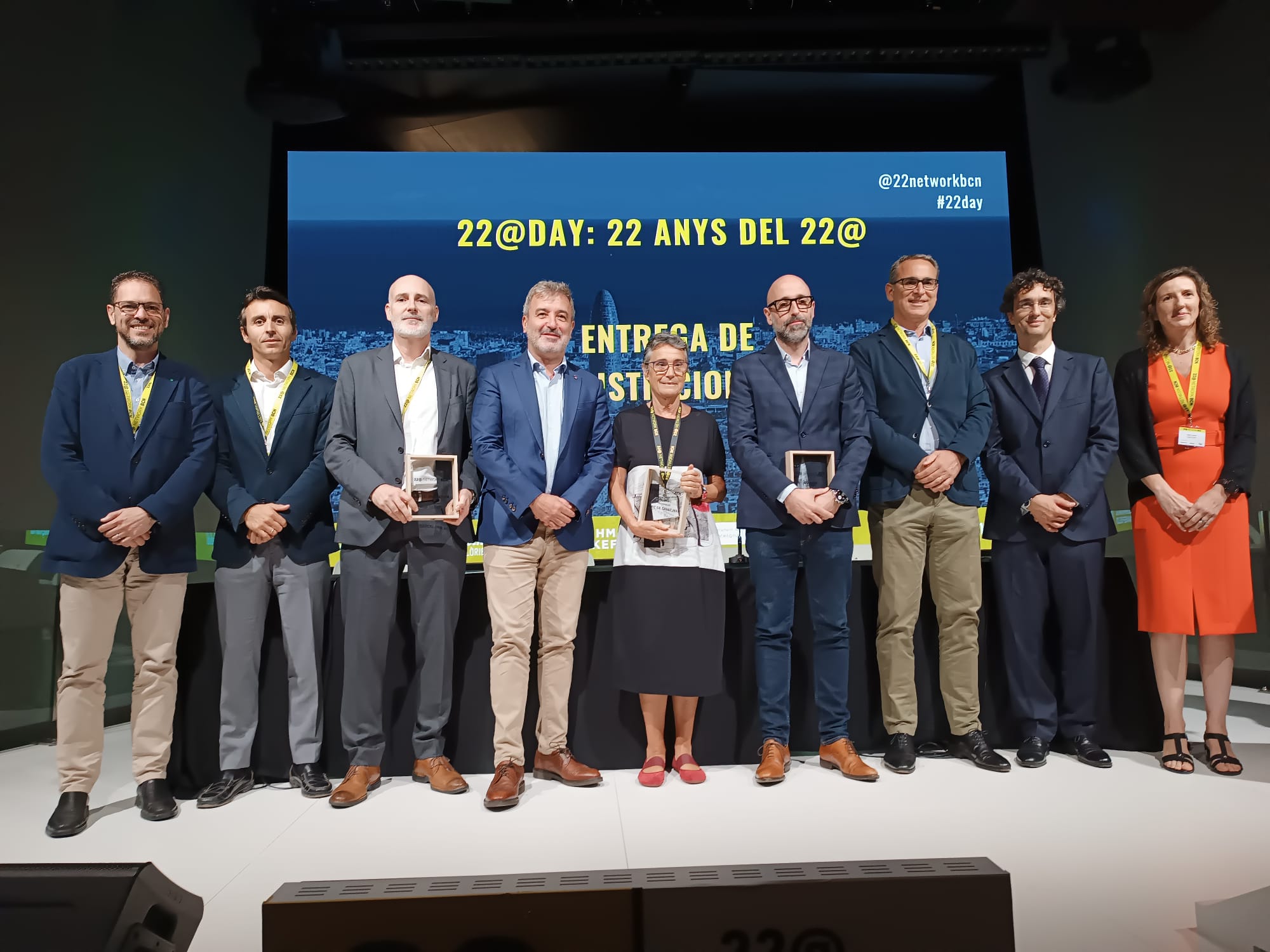 The 22@ district celebrates 22 years of life
Barcelona Activa joins the 22@ DAY business convention, an event to raise awareness of the potential of the district and the organisations that form part of it.
Barcelona, 01 Jul 2022
22@ reaches its 22 years of life and has become the international economic and innovation hub of Barcelona. To commemorate the anniversary, the Business Convention, 22@DAY, has been organised in the Torre Glòries, the annual major event of the business association 22@Network BCN, which gathers together more than 200 organisations from the district. During the celebration, the organisation awarded Barcelona Activa with the 22@ prize for the promotion of talent and entrepreneurship in the district.
As a district that has become an economic engine of the city, 22@ has allowed Barcelona to continue creating employment in times of crisis, especially in sectors linked to technology, digital transformation and the creative industries. Beyond a network of its own facilities, Barcelona Activa counts on the 22@ Office, an information point, which provides advice and assessment and support in carrying out business and urban planning procedures.
The 22@ Office also includes a One-Stop Shop Service that informs and helps companies and individuals in the management of procedures. Barcelona Activa will also present the initiatives it promotes in the district within the framework of 22@DAY. Mr Josep M. Piqué, Head of Economic Zone Development Projects, will form part of a roundtable on innovation districts.
With the aim of promoting innovation and creativity, two of the strategic sectors, the Barcelona Green Deal 2030 Plan gives a new boost to 22@, above all with changes in the area located north of the Diagonal. Barcelona City Council is working on positioning the city as a pole of attraction for companies in the knowledge economy. This is a project that will allow new companies to join, and create about 60,000 jobs.
If you want to know more about the 22@ district and the services that Barcelona Activa offers to companies and individuals, you can consult this link.