null
MatchImpulsa has been created to digitalise the Social, Solidarity and Collaborative Economy of the city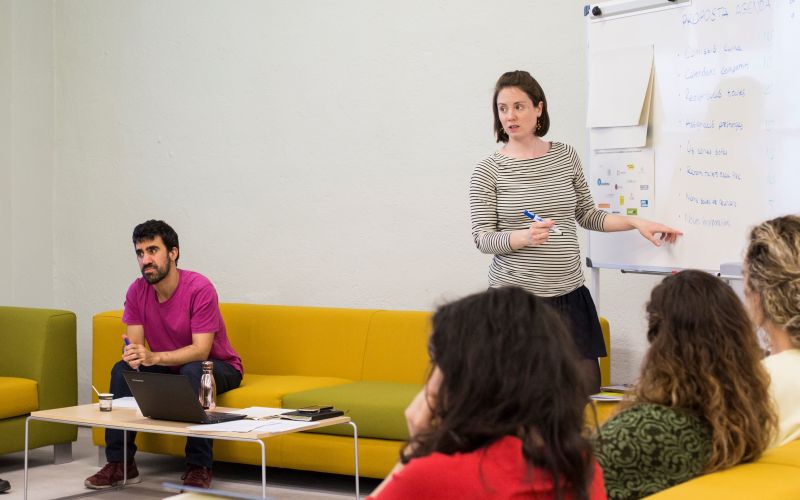 MatchImpulsa has been created to digitalise the Social, Solidarity and Collaborative Economy of the city
The programme, led by Barcelona Activa and the UOC (Open University of Catalonia), counts on an investment budget of 701,500 Euros to boost the digitalisation of the SSE and a change in the current business model
Barcelona, 07 May 2021
Barcelona Activa and the Open University of Catalonia (UOC) have launched the programme MatchImpulsa to foster the digitalisation of the Social, Solidarity and Collaborative Economy. This tool will provide value and importance to the creation of digital platforms and, at the same time, will allow the generation of a fairer and more equitable economy for the city.

This project, promoted within the framework of the Càtedra Oberta, will have an investment of 701,500 Euros (55% will be provided by Barcelona City Council) and will offer coaching plans, mentoring, funding support, actions that strengthen strategic sectors of the collaborative economy and support in the internationalisation of projects.

MatchImpulsa includes three differentiated advice and assessment programmes:
MatchImpulsa 100: aimed at 100 SSE organisations who want to mature their digital strategy and adapt their organisational model.

MatchImpulsa 20: aimed at 20 companies or entities in the sector that want to design their platform prototype.

MatchImpulsa 10: aimed at the 10 projects selected participating in the previous programme. They will receive mentoring, advice and up to 10,000 Euros of funding to build their digital platform or prototype.
In addition to these three programmes, work will be done on strengthening the ecosystem of feminism in the digital sphere. A goal that will be carried out by means of creating resources for the empowerment of women in the digital economy.

Also, other areas of action such as agroecology, equality measures and digitalisation of companies and the promotion of spaces for collaboration between companies, research centres and universities will be fostered.

If you want more information about the programme, you can consult the website.