null
Barcelona Activa recognises the effort of the team of teaching professionals and adaptability to Covid-19 with a tribute gala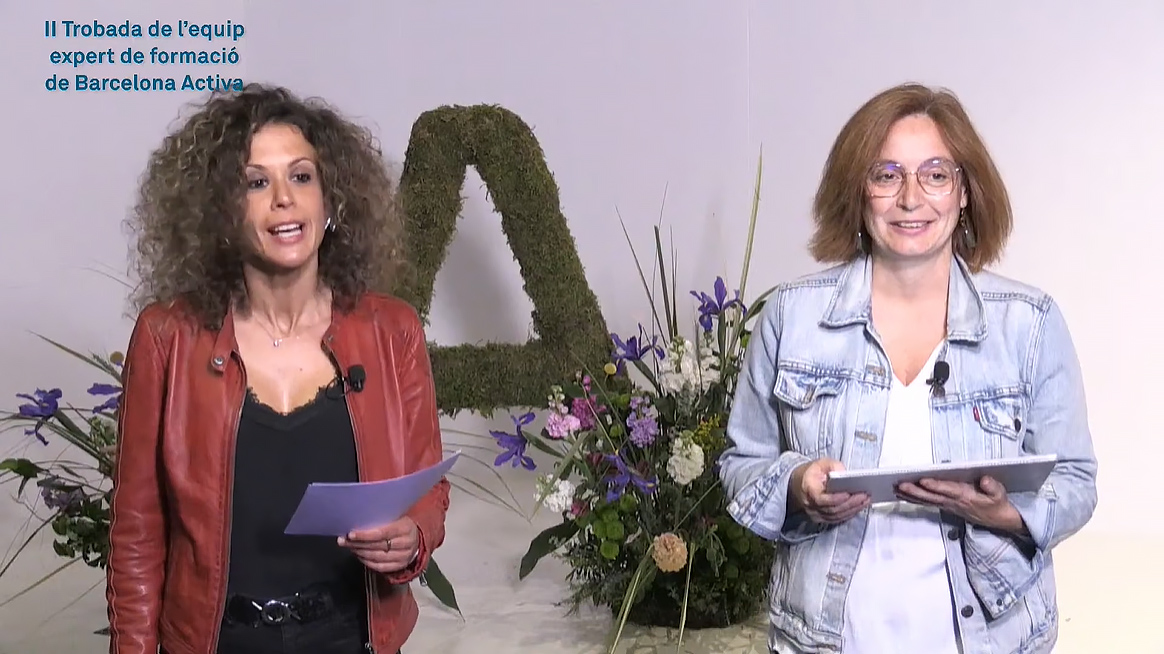 Barcelona Activa recognises the effort of the team of teaching professionals and adaptability to Covid-19 with a tribute gala
Since the beginning of the pandemic, a total of 6,000 training actions have been carried out in virtual classrooms, with nearly 100,000 participants
Barcelona, 29 Apr 2021
A year after the start of the pandemic, Barcelona Activa has organised an event to pay tribute and gratitude to the entire team of expert teaching staff for their effort, flexibility, creativity and ability to adapt to the health crisis that, suddenly, forced the closure of classrooms throughout the network of facilities.
The quick and efficient response of the teachers, adapting both the technical equipment and their teaching tools to a new virtual model was highlighted with the figures presented during the event. Since 26th March, 2020, a total of 6,000 virtual classrooms have been developed, with nearly 100,000 participants, consisting of around 30,000 hours of training.
Furthermore, the training was highly rated by the users and achieved an average rating of 8.63. The participation of women is worth highlighting, representing 62% of the attendees overall. Specifically, the training activities were carried out in four major blocks:
Technological training: it counted on 14,237 participants, with a high presence of women (65%), people aged between 41 and 54 (47%) and a majority profile with university studies (70%).

Business and entrepreneurship training: in these sessions 3,771 people took part, with a notable participation of people between 25 and 40 years old (48%).

Guidance, job search and labour market actions: 6,834 people have been trained, in which there was a notable participation of women (71%), 47% of whom were unemployed.

Reskilling: there has been a participation of 2,273 people, especially in the age range between 41 and 54 years old (46%) and unemployed people (62%).
All these areas are relevant for improving the skills and knowledge of citizens and for enabling their access to new job opportunities, as stated by the Managing Director of Barcelona Activa, Félix Ortega: "We want to promote scenarios so that people can have opportunities to develop their life project. We need everyone to have the opportunity to get trained and receive guidance. "
Through the courses, programmes and activities offered by Barcelona Activa, people can develop skills and expand their knowledge according to their needs: finding a job, starting up or boosting a business and improving technological skills.
If you want more information on Barcelona Activa's training offer, go to the following link.