null
Barcelona kicks off the pilot test for boosting the digitalisation of onsite commerce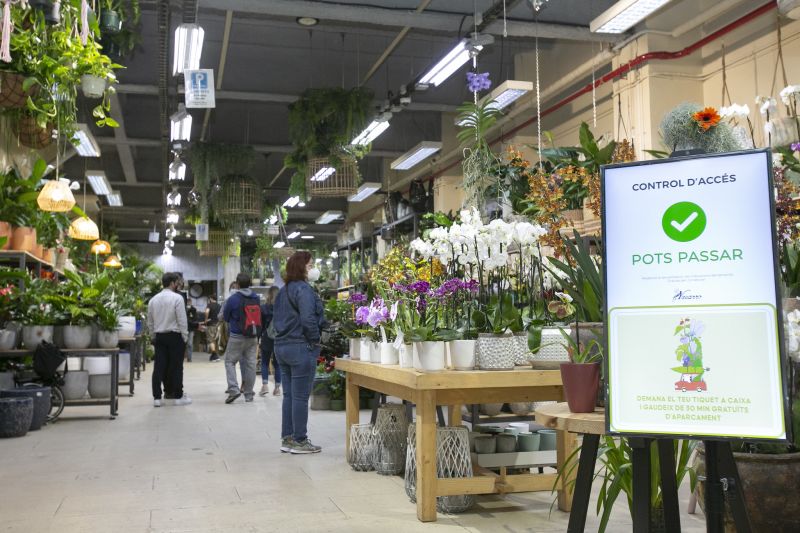 Barcelona kicks off the pilot test for boosting the digitalisation of onsite commerce
Barcelona City Council and CTecno launch the Barcelona Retail Lab, with an investment of 150,000 Euros, to digitally transform and boost the competitiveness of local shops
Barcelona, 13 May 2021
Barcelona City Council, through the Department of Commerce and Barcelona Activa, and the Technology Circle of Catalonia (CTecno), have started the New Generation Commerce Laboratory to incorporate innovation and technology, drivers of economic reactivation, in the local shops. The initial investment made in this project is 150,000 Euros, financed 50% by both parties.

The test is already being implemented in four shops of the CorEixample association: Flores Navarro, Barrabés, Creart & Styling and Crois Croissant Gourmet. In each of them, a study was carried out beforehand to find out which technologies and devices are the most suitable for responding to their needs.

To do so, interactive screens were installed so as to know the profile and interests of the customers, as well as sensors to know which are the busiest areas and the most sought-after products. The final aim of this test was to verify, before extending the project to the city as a whole, that the introduction of these technologies in the establishments would have a direct impact on the business indicators of the shops in the long term.

This project is part of the Barcelona Commerce Digitalisation Plan that the council set in motion with the outbreak of the Covid-19 pandemic, in order to reduce the adverse effects of the crisis and boost the competitiveness and digitalisation of the neighbourhood commerce.

Technological solutions have begun to be carried out with Beabloo, a Catalan company that was initially incubated in Barcelona Activa. Beabloo won the bid to develop this transformation and changes in the purchasing dynamics and it is worth highlighting that it does so at no cost to the shops and without profit in this pilot phase.

If you want more information about the Barcelona Retail Lab, you can consult this link.